If you are not eligible for the visa issuance process upon arrival, you will need the Dubai visa before you begin your journey. When you apply for a visa through our office, you will not need a local sponsor in the UAE and will not be required to pay a security deposit to the immigration.
Apply for Dubai Visa Online
Dubai (UAE) Visa service for tourists and business travelers
You can get a Dubai Visa using our online application form, and you can
Travel with any Airline.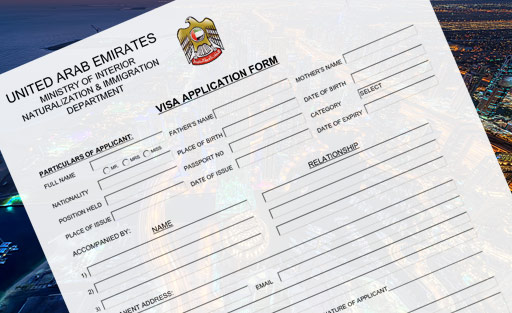 * Document arrangement and verification.
* Submitting directly to Dubai Immigration.
* Online tracking the visa status.
* Dedicated customer support 24/7.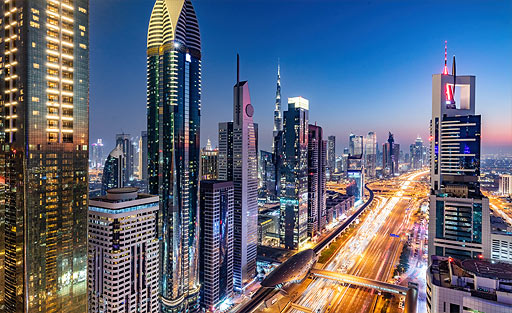 Requirements for Dubai e-Visa
* Applicant's color passport copy.
* Applicant's color passport size photograph.
Each applicant's passport must have a minimum validity of 6 months.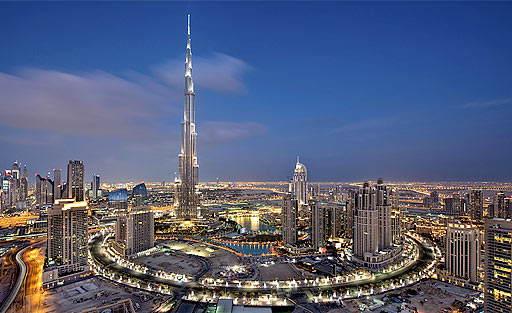 There are various types of visas available depending on the purpose of your visit to the United Arab Emirates. All visas are valid for all the Emirates.
All Dubai Visa types are valid for all Emirates in UAE

(Dubai, Abu Dhabi, Sharjah, Ajman, Umm Al Quwain, Ras Al Khaimah and Fujairah).
Get Dubai Visa, Simpler, Quicker, and Safer !
Who can apply for Dubai visa?
Citizens and residents of:

Venezuela, Panama, Bolivia, Dominican Republic, Ecuador, Guatemala, Nicaragua, Puerto Rico, Jamaica, Antigua and Barbuda, Dominica, Guadeloupe, Guyana, Martinique, Belize, Aruba, St Lucia, Trinidad and Tobago, Cuba, Turkey, South Africa, Papua New Guinea, Suriname, Albania, Kosovo, Macedonia, Bosnia and Herzegovina, Brazil, Argentina, Mexico, Paraguay, Uruguay, Chile, Peru, Colombia, Costa Rica, Honduras, El Salvador, Barbados, Germany, Austria, Switzerland, Sweden, Italy, Norway, Finland, France, Spain, Portugal, Australia, Canada, United Kingdom and United States of America (USA)
would now be able to submit Dubai visa application online and get visa completely online.
Apply for a visa online via the office
The office was founded in early 2001 to process Dubai Visas in a fast and easy manner for anyone who wants to visit the United Arab Emirates, whether for family visits or long business trips. Using our office, you are bypassing the process of seeking for the local sponsors in UAE (letter of guarantee from the UAE), and you will obtain your UAE entry permit easily without security deposit to the immigration. You will have 24/7 assistance at every step of the way as a leading Dubai Visa service provider with premium services. The Dubai Visa is valid in all of the United Arab Emirates' seven emirates (Dubai, Abu Dhabi, Sharjah, Ajman, Umm Al Quwain, Ras Al Khaimah and Fujairah). We provide superior visa services for both business and leisure travelers. Simply submit an electronic copy of your passport (validity must be at least 6 months), as well as a copy of your color passport-size photograph, and our team will review your application and contact you to complete your visa application.
Dubai (UAE) entry requirements
Before embarking on a journey, every traveler must research the entry requirements of their destination country. A valid passport is required for entry into the United Arab Emirates. There is also a visa requirement. Learn more about Dubai's / UAE's entry requirements.
Travel requirements for Dubai
In the Dubai Visa FAQ page, we have prepared frequently asked questions about the entry requirements of the United Arab Emirates. Here you can learn about visa applications, e-visas, entry visas, and passports.
Dubai Visa FAQ
Useful information about the UAE
The United Arab Emirates is one of the most secure countries in the Middle East. The UAE's transportation system is extremely well established. The EU driving license is widely accepted in the Emirates. Medical service is excellent in the UAE's larger cities. The United Arab Emirates has become a popular destination for family vacations and city breaks due to its rapid growth, iconic high-rise skylines, and world-class beach resorts.
If you're planning a quick or long trip to Dubai or the United Arab Emirates to meet up with friends or to go on an adventure trip, our Dubai Visa Services will assist you obtain a UAE visa so that you can make the most of your journey.
After you complete your visa application, our team will review your request and contact you shortly. Dubai Visa processing time is from 3-5 working days (Friday and Saturday is not working days in UAE). Submit your visa application over Dubai Visa Online Application Form.
EXPRESS Dubai Visa Service processing time is 24-48 hours.
The Dubai visa is an electronic visa document and is issued via E-mail. You will need to print a copy and show at the entrance at the airport. You will need to carry a copy of your Dubai Visa at all times during your visit to UAE.